Viewpoint Accountants are proudly supporting Farleigh Hospice by raising money as part of their "£50 Challenge".
"The challenge is simple – you will be given a crisp £50 note and asked to turn it into as much money as possible within 12 weeks. You can be as innovative or creative as you want (as long as it is legal!).
The challenge is a great way to show off your entrepreneurial skills, experience some team bonding and enjoy fundraising for your local hospice."
Viewpoint Accountants are kicking off their fundraising for Farleigh with a blind raffle.
On offer is a prize currently available on Amazon for £139.99, and over the next week and a half we will be selling raffle tickets for £5 a strip, so you have 5 chances to win (but please feel free to purchase more than one strip).
The draw will take place on Friday 12th October and the lucky winner will be awarded their prize.
Steve shakes up those tickets!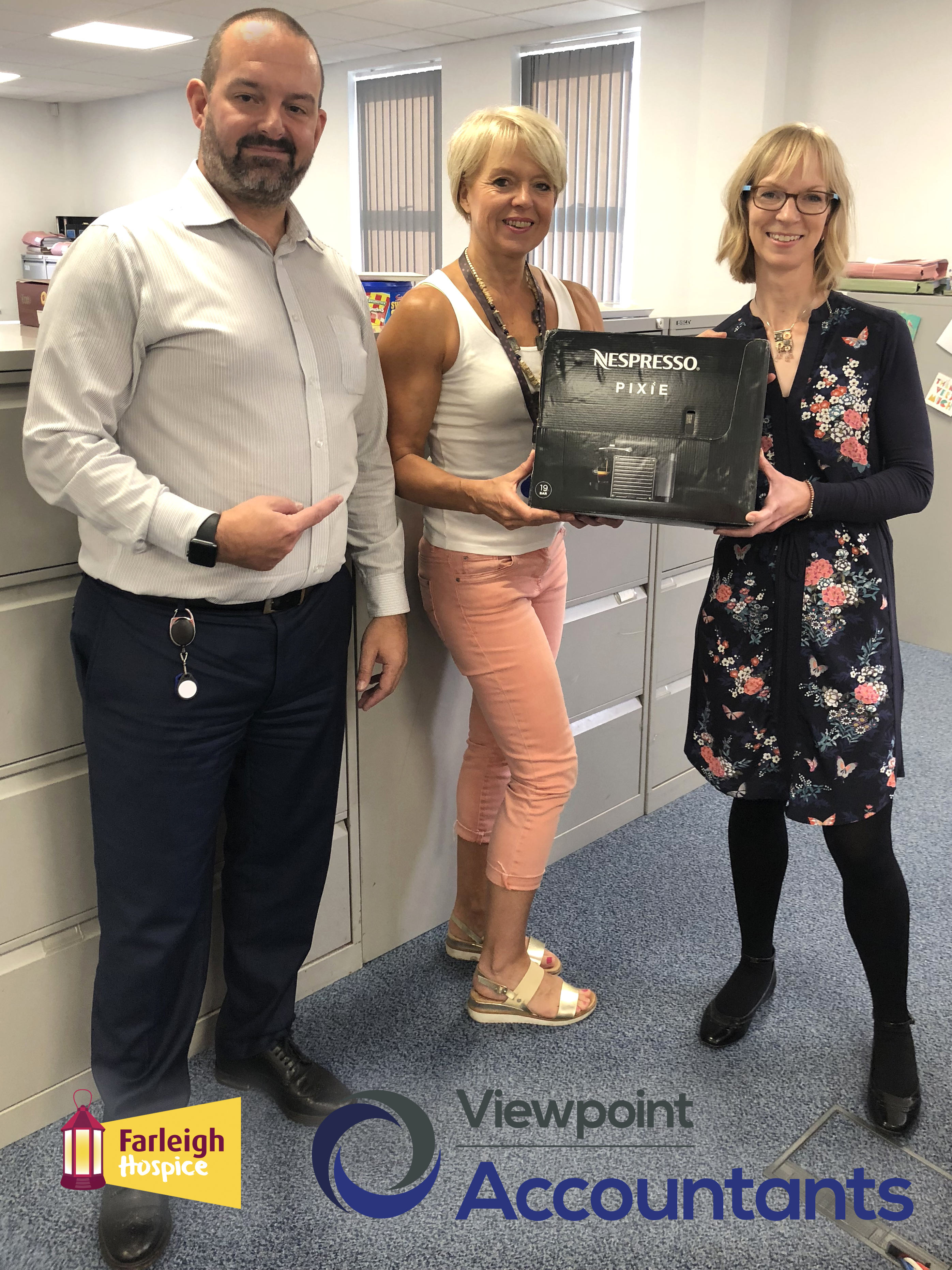 Steve and Vicky award Alison her prize!